PRECIOUS CHILDREN DAYCARE
Welcome to Precious Children Daycare!
Precious Children Daycare, trading as Carebear World, has been in business since 2001, providing daycare services to the Dublin 12 and Dublin 6W areas, including the surrounding larger local communities. We are a mid-sized childcare facility caring for children from 2 years old to 8 years old. Our services are safe and secure, providing our parents with the peace of mind that their children are not only being cared for but being educated in an enriching and exciting environment. 
At Precious Children Daycare, we pride ourselves in providing a caring, loving, family-style early educational environment with a difference and unique service for our growing and diverse community. We have a fair pricing structure, working with all governed bodies and grants as we understand the financial challenges parents face. We want to help parents in the local community understand and utilise the schemes available to them.
Our customer-centric philosophy is infused within all of our facilities. At Precious Children Daycare, we reinvest in attracting and training the best employees who possess skills sets to help your child's growth and learning. We believe this is especially important because our team are at the heart of everything we do here. We want to provide parents with the best communicators and cooperators while giving your children strong role models who will shape their view on learning for years to come. 
If you would like to enrol your child or have any questions at all, please get in touch!
At Precious Children Daycare, we're committed to helping your children explore the world around them. We believe the wide range of activities help the children to learn and grow in confidence. Check out some of the activities we've done recently, including meeting some super cool exotic animals and a visit from An Garda Síochána!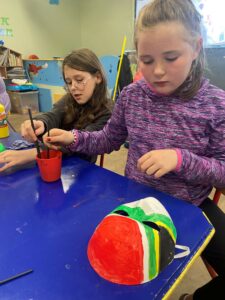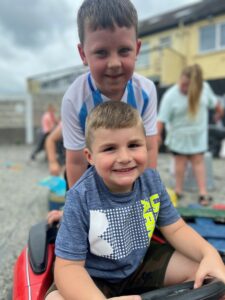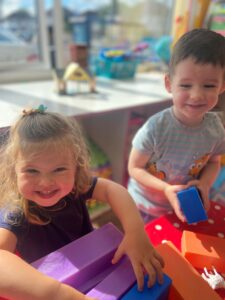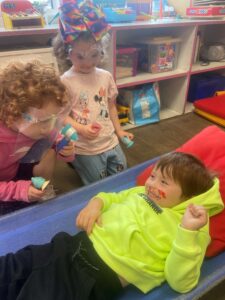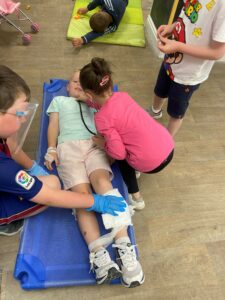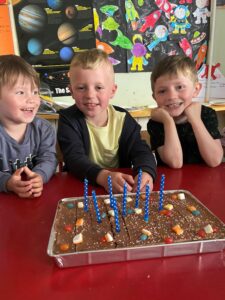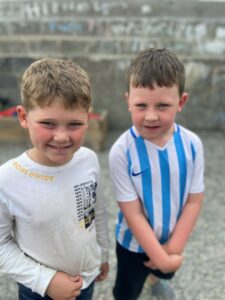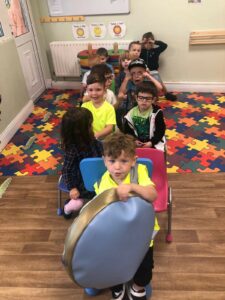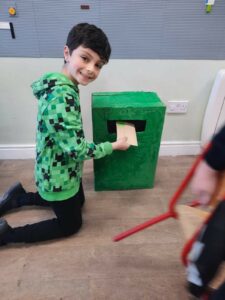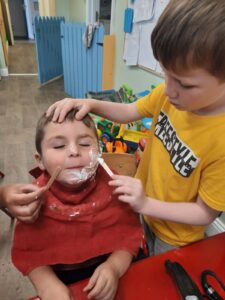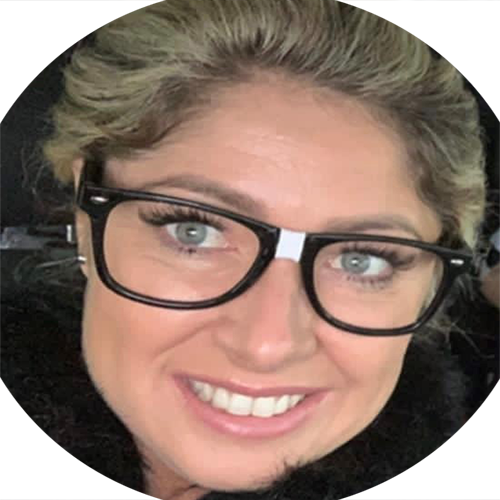 My name is Caroline Cummins, I am the owner and one of the managers, teacher and facilitators at Carebear World trading under Precious Children Daycare. My passion is early years childcare and that resonates in the quality I strive for in my businesses.  
During College, I started caring for and educating children whilst I was in training in the local community centre St. Andrews, Rialto, Dublin 8 at the age of 19 in 1999.
As this passion grew and I was able to see firsthand, the challenges due to the lack of services throughout the community. I continued to follow my natural instinct for childcare, I returned to study and in 2001 completed my Diploma in Early Childhood Education. I also obtained a Train the Trainer certification.
Before opening my own crèche, I worked in my family run catering business which afford me the opportunity to learn how to run a business firsthand, which compelled me, first to start my career path in Physical Education of youths- QQI Level 5 Sports, Recreation & Exercise moving forward into different services whilst still utilising all of my experience.
During my studies, I volunteered at St Andrews gathering a wide variety of experience, such as the following:
Management of a community facility, 

Catering for a drop-in centre,

Facilitating meetings and group focus events

Providing free early childcare education to 6-month-olds up to 8-year old's for under privileged families

Meals on Wheels which would go out to the community.
I also had an active role, all my working life in my parents' business, with their primary business market being catering, breakfast and lunches for a local secondary school.
I truly enjoy being with children. Discovering their unique personalities, offering my talents and desire for fun & wonderful memories, always mindful, with respect, that I take my responsibility very seriously. I always look forward to meeting each new family.
Get in Touch Today to begin your child's journey!